OctoClassic expands in the UAE
Added on: May 31, 2022
Author: octoclassic-club
Octoclassic, the leading manufacturer of high-quality 3D printed spare parts for classic cars, is establishing a presence in the United Arab Emirates market to grow sales of their products and provide reengineering services to vintage car collectors in the Gulf region.
Modern technology to rescue classic cars in Dubai
Setting up a part of Octoclassic in Dubai, being the capital city of the vintage car world, with potential customers having even hundreds of rare classic cars in their collection, is an important step for the company towards their vision of being the no.1 digital catalogue of spare parts for classic cars in the world.
"We have tremendous opportunities to grow our business and technological advantage in the MENA region." We are delighted to see local support from government authorities, backing up our idea and efforts to increase the availability of no longer available spare parts in the region. People really love cars here. 
"With the right network, we are able to grow our catalogue of spare parts faster and provide them to vintage car collectors around the world, with the best quality, as always."
Krystian Pawelczyk, Founder of Octoclassic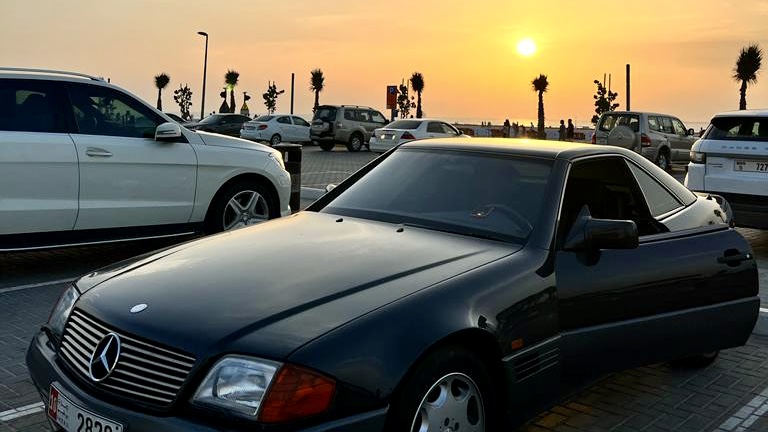 Shortage of classic car spare parts in the UAE
In the United Arab Emirates, having distant Europe and America as the main sources for new, high-quality parts for classic cars, Octoclassic makes a step towards vintage car collectors in the region, helping them to get no longer available spare parts faster and without risk. This makes classic car restoration in the UAE significantly easier. 
"We've heard stories about classic car spare parts deliveries from the USA to UAE taking 8 months. If I were to restore my Mercedes R129 SL with such timing, I would go crazy. Why not fabricate classic car parts locally in Dubai? Additive manufacturing and Octoclassic's finishing technology are making it finally possible and affordable. This is a new era for classic car owners."
Filip Swiercz, Founder of Octoclassic
About Octoclassic
The company is focused on building the biggest catalogue of digital 3D files representing rare classic car spare parts for various vintage vehicles, including old Mercedes, BMW, Porsche, Alfa Romeo, and other cars. Octoclassics's on-demand manufacturing division provides on-demand, high-quality 3D printing of rare spare parts starting from 1 piece. Quick, worldwide shipping makes NLA parts available to classic car owners in every corner of the globe. Octoclassic defines a new standard for classic car spare parts availability, being the best friend of every collector restoring his vintage car.